Encourage Positive Behaviors Using an Incentive Trust
Establishing a trust can protect your assets and properly allocate your wealth and assets among your beneficiaries at the time of your passing. You may fear that merely transferring wealth will not promote positive behaviors or reinforce core family values. This is why you may want to implement an incentive trust. An incentive trust may provide for your beneficiaries' health, education, support and maintenance, while conveying your values, not limited to religious beliefs, education, productivity and good citizenship.
How Do Incentive Trust Provisions Work?
A common goal of incentive trust planning is to ensure that inherited wealth creates a positive rather than a negative legacy as well as rewarding beneficiaries based on major life events, age milestones, etc. These provisions may include but are not limited to: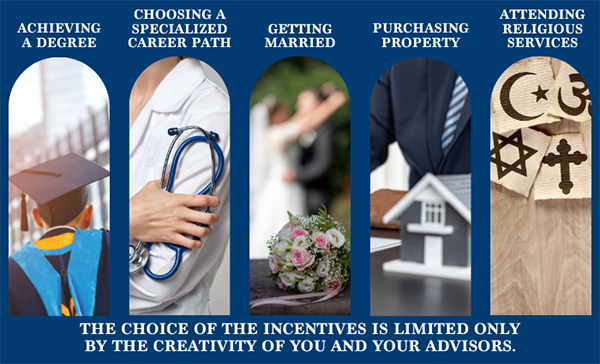 Kelleher + Holland's estate planning attorneys can help you create an appropriate trust with incentive provisions to establish a value-based structure by which assets and your values may be passed to others and down to younger generations. Schedule a consultation today to add incentive trust provisions to your existing trust, or to begin discussing your estate planning strategy.