Family Law: Navigating Substantial Life Changes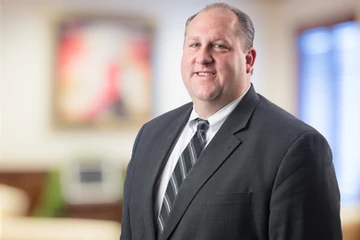 Although the term "family law" usually brings divorce to mind, it encompasses much more. Family law attorneys wear many hats to help settle issues affecting families, such as child custody, mediation, domestic violence, estate administration, pre- and post-nuptial agreements and litigation representation.
The ordinary stress of family law issues such as divorce can be compounded by the pandemic. There may be additional financial worries such as child support, which may be intensified if job loss is an issue. The feelings of distress, urgency and fear are real. No one understands this more than our own Raymond Rudnick, who has 20 years of experience providing compassionate legal counsel to those navigating life's transitions.
Ray can be the dedicated advocate you need to help make the best decisions for you and your family during difficult times. With high standards of professionalism and a sympathetic nature, Ray puts his clients first by educating them on their options, going above and beyond just legal guidance.
Although family law issues may be new to you, it is our business. The steps you take now will have an impact on your family's future, and selecting an attorney is one of the first steps in starting a difficult process. Kelleher + Holland, LLC has a network of connections to help fulfill your needs (counselors, CPAs, estate planners, etc.) and can provide various levels of support from advice to mediation to legal representation in court.
If you, a family member or a friend is in need of an effective advocate for your rights, please contact Raymond Rudnick at 847-382-9195 or rrudnick@kelleherholland.com