Spotlight On: Litigation Practice Group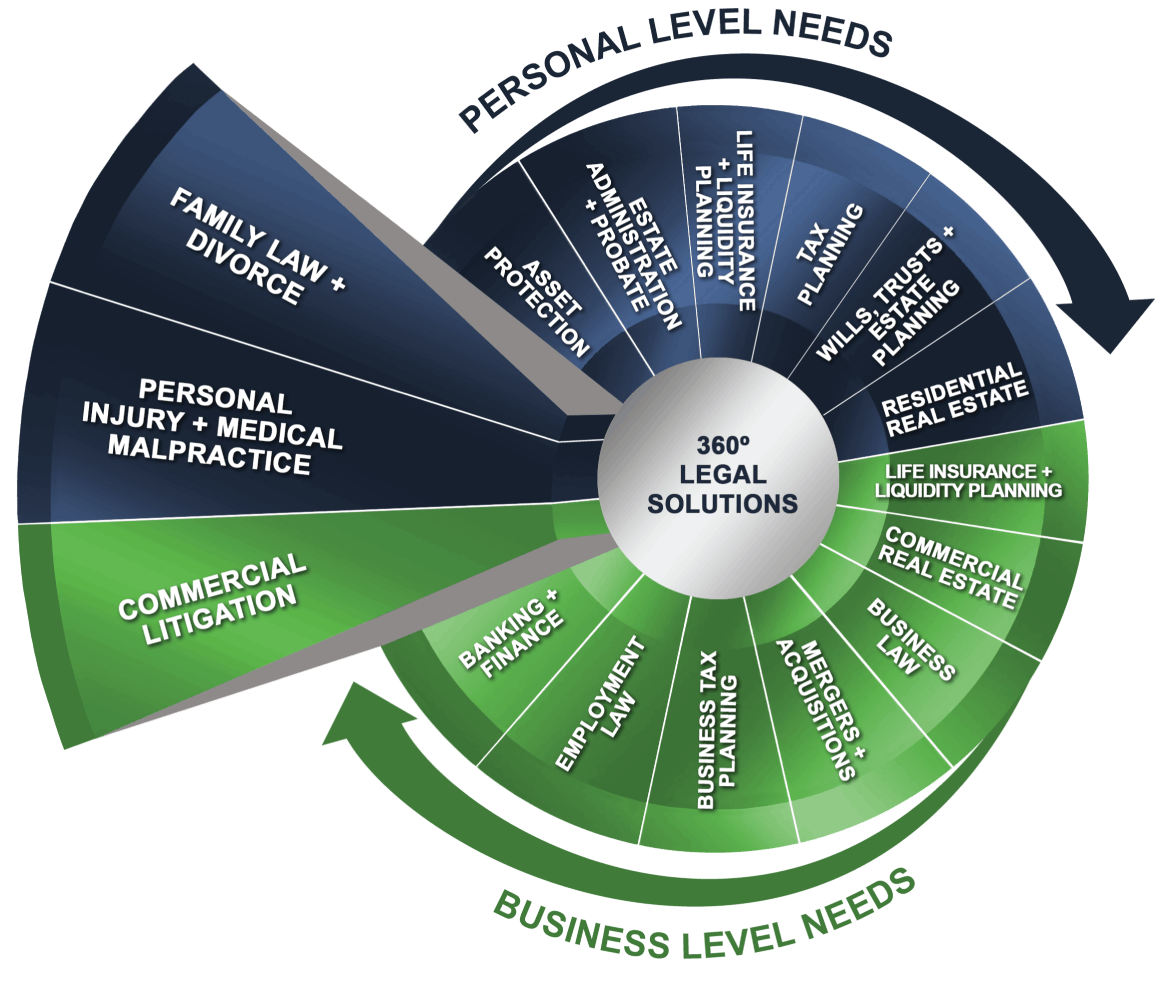 Litigation Services
You already know that K+H provides a wide array of competent legal services to individuals, families and businesses. Our accomplished Litigation Practice Group wants you to be aware that K+H regularly handles:
Personal Injury

Business Disputes

Divorce + Family Law

Contested Probate/Estate + Trust Litigation

Medical Malpractice + Wrongful Death

Employment Litigation

Workers' Compensation

DUI + Auto Accidents

Nursing Home Negligence

Criminal Defense

Intellectual Property Disputes

Eminent Domain (Condemnation)

Product Liability

Social Security Disability
Experience
Our litigation team has more than 200 years of combined experience successfully prosecuting and defending claims of all sizes, personal and business, in state and federal courts. Because our litigation attorneys work closely with lawyers in the other practice areas of K+H, we provide a 'team approach' to litigation – an important component of our ability to achieve positive results for our clients.
Success Stories
A string of notable career milestones has been achieved by the more senior attorneys in our group, which also includes a retired chief judge for Lake and McHenry counties. Some of the most memorable:
$7.5 million medical malpractice settlement
Client was incorrectly prescribed a treatment which greatly decreased her life expectancy. This case equals the largest reported medical malpractice settlement in Kane County history.
$4.75 million jury trial verdict
A commercial client's building was damaged by a construction company performing work on the adjacent expressway.
$7 million negligence + product liability settlement
Represented surviving family members of a resident physician who was struck and killed in a defective vehicle operated by a hospital parking attendant.
$2.5 million medical malpractice/wrongful death verdict
Client was given improper alternative cancer treatment causing an accelerated death.
$2.48 million personal injury settlement
Our client's eight-month-old boy suffered third-degree burns from a faulty hotel water faucet.
$3.7 million wrongful death settlement
Pain medications prescribed after routine surgery were not correctly monitored and ended in the death of a young father of four.
Successful commercial litigation jury trial verdict
Opposing party sought $875,000 in damages against our client and was awarded none. Judge ruled in our client's favor on all matters, plus attorneys' fees and costs.