Contact one of our Corporate Law Attorneys
The Corporate Law attorneys at Kelleher + Holland, LLC advise a variety of businesses throughout the country and the world. Offering a wide breadth of services and skill-sets, we can help you navigate any business or corporate matter. Reach out today to learn how we can help you accomplish your goals and protect your bottom line.
Call for a Free Consultation
Kelleher + Holland, LLC
Kelleher + Holland, LLC has a team of over 30 attorneys, each with our own individual strengths and experiences. We operate as a single unit to help you and your business succeed. You can rely on us for unparalleled advocacy and collaboration.
Our offices are licensed in multiple states throughout the country with offices in North Barrington, Waukegan, & Hinsdale, Illinois, as well as in Naples, Florida. No matter your location, we stand ready to give you the comprehensive support you need.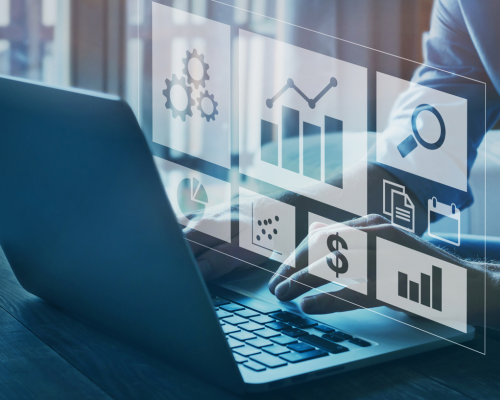 We serve the needs of current and future business owners
Kelleher + Holland, LLC proudly serves a wide variety of business clients, including global companies, tight-knit family businesses, and start-ups. Several of us are also CPAs, which enhances our ability to advise you on business operations and complex financial decisions.
Support for Every Stage of Your Business's Life Cycle
Formation of Corporations, LLCs, + Partnerships

Starting a business is as exciting as it is daunting. Matching your unique objectives to sustainable solutions is one of our strengths. We can help you organize the best legal documents and tax structures to build your business.
Mergers + Acquisitions

If it is time to merge or acquire another business, we can guide you through the process effectively. From resolving employee matters to updating your business succession plan, and protecting your goals.
Buying + Selling

In every buy-sell arrangement, our attorneys go beyond just negotiating a good price. Dedicated to both your short- and long-term success, we will evaluate each component of the deal to help you make the best decision for your business.
providing tailored counsel by understanding the needs of businesses and business owners.
We understand your needs are important and your time is invaluable. When you need to talk, we'll be here to listen and provide practical, honest answers to your questions.
We're dedicated to your best solution. That's why our team of diverse attorneys work with you and each other to deliver trusted counsel that will benefit you and your business.
We do not subscribe to the one-size-fits-all mindset. Our firm is dedicated to building innovative, customized strategies for each and every client. Put us in your corner today.
Build a Relationship as You Build Your Business
From forming your company and establishing partnerships to passing it on to your successor, we can guide you through every chapter of your business's story. For ongoing and reliable guidance, look no further than Kelleher + Holland, LLC. We have offices in North Barrington, Waukegan, and Hinsdale, Illinois, as well as in Naples, Florida. Reach out today to take your next step toward success.