K|H Quarterly Newsletter - October 2023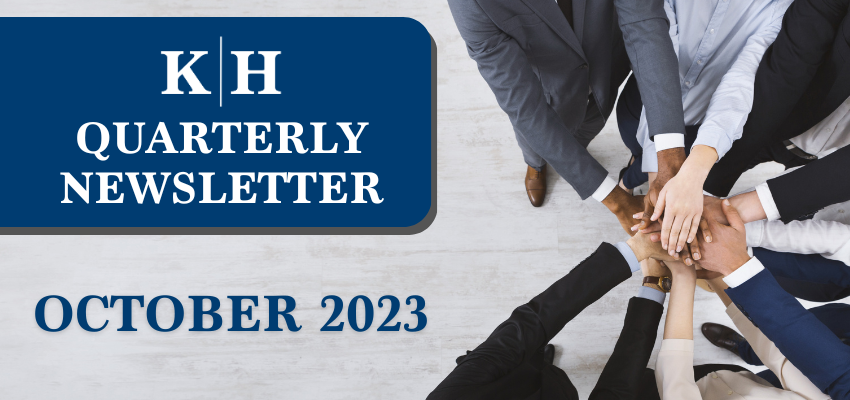 Despite gloomy forecasts, we had lovely weather and a great turnout, with over 40 cars on display. Every year, 100% of show proceeds benefit a charity, and this year we raised more donations than in the history of our show! The charity chosen this year was Barrington Youth & Family Services, which provides a wide range of counseling, preventative programming, and education to improve the mental health of the community.

The event also featured several booths featuring free wine, whiskey, bacon tasting stations, and delicious food and drinks were available courtesy of our host, The Club at Wynstone.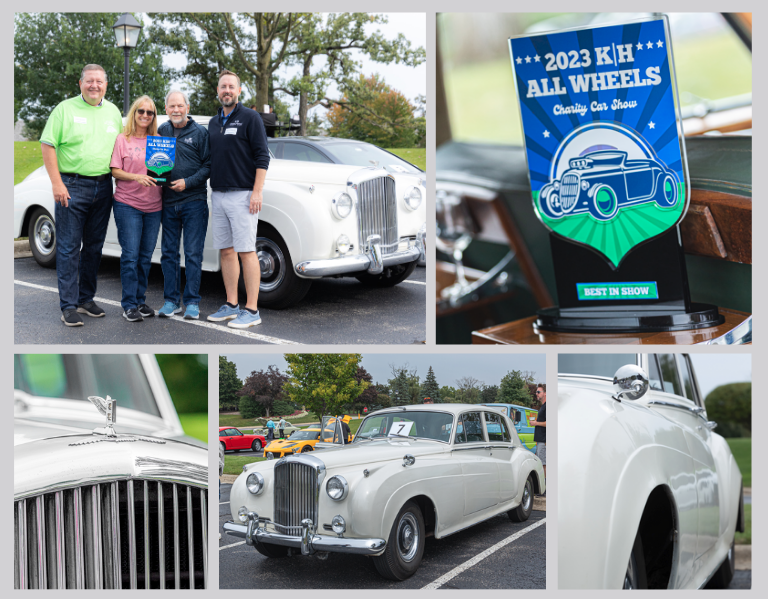 The Flora Family, with their beautiful 1960 Bentley S2, were the winners of the Best in Show contest which was voted on by attendees. Over 30 years ago, the Floras bought this automobile on their honeymoon in Europe. After their trip, they had it shipped back to the U.S. and have kept it ever since. Winning a car show was always on their bucket list and they finally achieved it – and this was the first car show they ever entered. They felt honored to have won among all the other prestigious vehicles at the show.
CLICK HERE to view the full gallery of our 2023 All Wheels Car Show!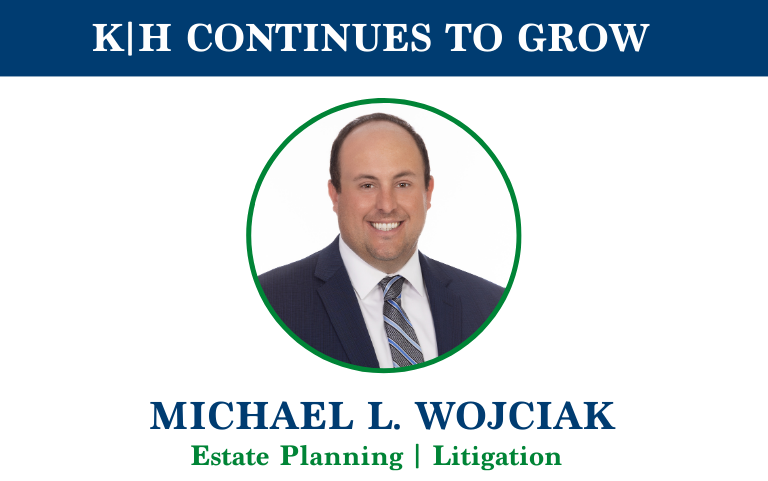 Mike has a diverse practice as a member of both the estate planning and litigation practice groups. Throughout his career, Mike represented both plaintiffs and defendants in personal injury, tort, and commercial litigation matters in both state and federal courts. He brings a unique perspective to his practice groups having represented parties on both sides of the aisle from the initial loss through trial. This experience helped open his eyes to the need for estate planning for individuals and companies to mitigate risk. Mike has also been recognized in the 2024 Edition of Best Lawyers: Ones to Watch in America.
CLICK HERE to view Michael's full bio!

K|H will once again be a drop off location for Barrington Giving Day Red Box Donation Drive!
We will be accepting the following items starting on
November 1st:
WARM COATS, SNOW PANTS, BOOTS, HATS AND GLOVES
Because of space limitations only new or gently used clean warm coats, snow pants, boots, hats and gloves will be collected.
TOYS AND GIFTS FOR CHILDREN AND TEENS UP TO 18 YEARS OF AGE
New or like-new toys and gifts are always in short supply. Teen gifts needed include all kinds of sports items (balls, bats, hockey sticks, etc.), watches, earrings and items for older children and teenagers. Please do not wrap items.
BOOKS IN SPANISH AND ENGLISH FOR CHILDREN AND TEENS
BLANKETS, DIAPERS AND PULL-UPS
We are also in need of new blankets, unopened diapers and pull-ups.
Please bring all donations to our main entrance reception desk!

Each month our employment law team hosts a Lunch N' Learn to keep you in-the-know. This month you can catch our employment law attorneys Andrew J. Boling and Madeline F. Kelleher sit down to chat with our litigation attorney Michael J. Morrison regarding changes to the Illinois Day & Temporary Labor Services Act. See below for more information and to sign up!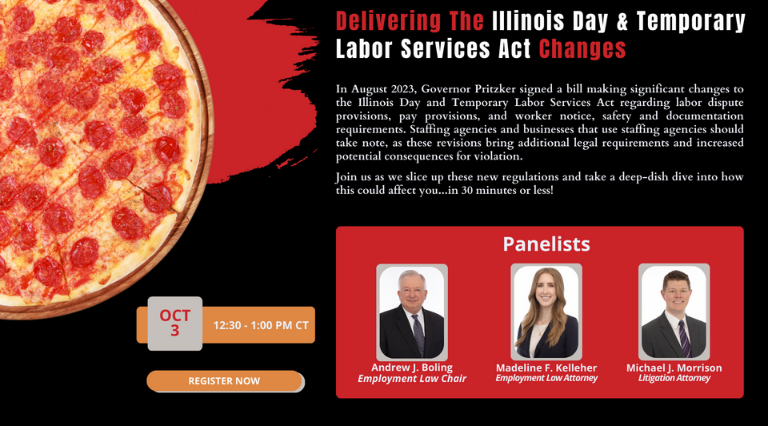 Missed last month's webinar? To view our August webinar on the Illinois Paid Leave for All Workers Act, click on the video below!

It's not too late to prepare your college-bound child for life away from home. Something to consider is creating power of attorney and health care documents for them. Kelleher + Holland can help you and your family prepare the necessary documents.
Our 3-minute video provides instructions and tips for you and your child to fill out the online worksheet needed to start the process.

Spousal Lifetime Access Trusts – or SLATs for short - can be a great way to minimize liability exposure and utilize the all-time-high estate tax and gift exemption while continuing to allow access to funds.
Find out even more benefits to implementing this type of estate planning strategy and why NOW is the time to review and update your current plans.
CLICK HERE to view our media page for more helpful videos!


Kelleher + Holland, LLC's corporate law team is your dedicated partner in navigating the complex landscape of business legalities and regulations. As your advocates, we seek the most economical and timely solutions to achieve results...

When preparing an estate plan, people tend to focus on the "big" things – house, cash, stocks, and retirement plans. However, it is important to also provide for those personal items that are not necessarily worth a lot of money, but carry great sentimental value...

Quite amazingly, with proper trust planning, life insurance can be totally tax-free, meaning income tax-free and estate and transfer tax-free upon death...